Members Page

Proposed By-law change

Proposed change shall read as follows:

All proposed changes must be submitted to the by-law committee in writing, at least Thirty (30) days before the Annual meeting, for review, and then distributed to the general membership at the annual meeting. Said proposed change shall be posted on the NY-SAFE website prior to the meeting for general membership to review.

Respectfully submitted ,

Bob Reed President

A reminder that there are requirements in NYS that all commercial businesses were required to have carbon monoxide detection in their buildings by June 27, 2016. These may be found in the NYS Uniform code supplement, Chapter 7, section 915.3 at the following link




http://www.dos.ny.gov/dcea/pdf/2016%20DOS_UniformCodeSupplement_03212016.pdf
Member Information
Just how dangerous are portable space heaters?
Space heaters can warm up a chilly room. But beware. There are a wide variety and number of them on the market, and have been around for decades. BUT they can be dangerous, even deadly if not used safely. They account for one-third of all home-heating fires each year, and more than 80 percent of home-heating fire deaths. By following safety tips, you can assure a happier and warm outcome from their use. You should also consider replacing older ones, since like anything they will have parts that wear out over time, even electric ones.
NEVER place any space heater within 3' of items that can burn, like clothe, paper products, wood, etc.

Only use them while home of in the office

Always plug directly into the socket — don't use an extension cord

If fossil fuel fired ( natural gas, propane, fuel oil) make sure they are UL listed for unvented use

Newer units have tip-sensors which will turn them off if they tip over

If it uses any type of fuel, fill it outside

Use of electric heaters may pose a shock hazard if near water or they have a frayed cord

Do NOT overload electrical circuits with multiple heaters

Portable heaters may get HOT, and pose a hazard of burn, especially to small children
If the need arises for using space heaters, please do it safely. The NYS 2015 Fire Code prohibits using unvented portable kerosene heaters in sleeping rooms, bathrooms, storage or toilet rooms. Also they are prohibited from use in use groups A, E, I, R-1, R-2, R-3 and R-4 occupancies. Fire Code 603.4 and NYS 2015 Mechanical code 922.2 as amended by the 2016 Uniform Supplement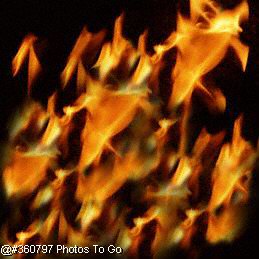 Coming Events
The Annual Pub Ed Conference
At the NYS Fire Academy
Will be May 5 - 7, 2017
Annual State Chief Conference
The NYS Fire Chiefs Conference 2017
will be June 14 - 17, 2017
The Turning Stone Resort in Verona NY
New York State Fallen Firefighters Memorial Ceremony

October 11, 2016 11:00 AM - 12:00 PM EDT

Empire State Plaza

Wanted: Southern and Southeastern Directors
NYSAFE DIRECTOR
JOB DISCRIPTION
Members of the board of directors are responsible for developing and maintaining points of contact within their assigned geographic area/district. Points of contact are to include representatives of all areas of emergency services at the local/state and federal level.
Also whenever possible those involved in public safety education including teachers and
community leaders. Points of contract are to be used to coordinate and network the flow of information both to and from association. Provide a written report to the Association Secretary quarterly listing his/her activity and the people or groups contact with a summary of information transferred. The directors will collectively design a program to depict the goals and objectives of the association that can be utilized as a mini seminar to show the services and benefit of being a NYSAFE member. In conjunction with the format outlined in the by-laws that the officers and directors of the association shall conduct 2 meetings annually other than the annual meeting, the executive board shall develop a rotating meeting schedule so as to hold a meeting in each district every 4 years.
At said meeting it will be the responsibility of the assigned director for the respective district to plan a 3-4 hour mini-seminar the Saturday of the said meeting to deliver a safety educators/instructors program to be used to help develop the duties of those involved in safety education presentations.
NYSAFE, 102 Merideth Ave, Nedrow, NY 13120
Copyright © 2010 NEW YORK STATE ASSOCIATION OF FIRE SAFETY
EDUCATORS. All Rights Reserved.