From the Desk of Past President Tom Burns
NYS Fire Service Council Minutes January 2016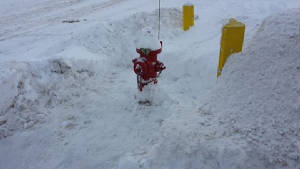 NEW YORK STATE FIRE SERVICE COUNCIL JANUARY 21, 2016
Meeting called to order at 1005 hours by Council Chairman Jacobowitz with a salute to the flag led by Frank Guarino and a prayer by President Ken Hessel of the NYS Chaplains.
MMSPVV to accept minutes with changes of meeting on November 24, 2015 with corrections
Treasurer Report: 2889.10 in account. MMSPVV to accept report
Shawn Brimhall of OFPC representing NYS Life Safety Task Force discussed combining meetings of both Life Safety Task Force and NYS Fire Service Council rather than having 2 meetings with basically the same members in attendance.
OFPC: Chief Davis discussed construction at Montour Falls, making sure fire service being represented at Fire Academy. OFPC moving assets to Long Island for snow emergency. Book store closing at academy, faculty – student Assn. disbanding. Discussion on 9-11 and effects of Cancer of responders. OFPC to see if this occurrence will assist in getting name on the wall in Albany. Discussion on OFPC R&R grant process. Need to discuss concerns with leadership of fire associations, need to publicize grant better, grant based on leadership training.
NYS Chiefs: May 4th lobby day, Lt Gov may be in attendance. NYS Code Council meeting across the State, Fire Service Assn's to be in attendance to speak on sprinklers. Colt training & CXX Rail training scheduled across the State.
FASNY: Chaplains have new column in FASNY Magazine, winter games in Cortland, FASNY awards due March 15th as well as scholarships. Every agency received post card regarding needed info on youth programs. Book of fire laws available on line. August 11-13 annual convention including golf tournament, hands on training, seminars and annual youth day. EMS training in Selden in January, Montour Falls in March. Department leadership training and solar panel training in spring. Museum to do water pumping display. Safer Grant funded new tax relief survey for taxpayers, report has positive impact on lowering response times. FASNY has acquired last memorial area on memorial walk in front of 9-11 Memorial next to Cancer Network Memorial at NFFF. 85 residents in home, therapy pool open, chapel fund looking for funds for chapel window. Softball tournament 1st week in August.
FIRE Coordinators: Convention went well. Feb. 3 at Utica, March 17, 18 Montour. FFI starting with new scenarios, takes 6-7 months to train. Chiefs being taught when to send new FF-s to class. FFI coalition to meet Jan 28, in Montour.
FIRE Educators: Public Ed conference April- May
NYS Fire Police: Awards due Feb 28. Quarterly meeting at Great Gorge, Montour 3-19. Question if fire police course can be placed on web sites. Convention May 12-15 in Latham.
NYS CHAPLAINS: Convention April 17-20 at Newburg.
NYS Career Chiefs: Toured Oriskany facility. OFPC will pay for rooms during training.
Old Business: none
New Business: MMSPVV to send Ivan Wager, Rennsalear County Fire coordinator basket of fruit.
NFF Foundation: Discussion on cardiac deaths in fire service conference in Washington DC. Will have round table discussion of FF's behavior and discussion on fire sprinklers.
Next meeting to be Tuesday, March 22nd, 2016 at Colonie Training Center at 10 AM. All are encouraged to attend.
Motion to Adjourn at 1125 hours.
Respectfully submitted, Robert McConville Secretary
Enter supporting content here
NYSAFE, 102 Merideth Ave, Nedrow, NY 13120
Copyright © 2010 NEW YORK STATE ASSOCIATION OF FIRE SAFETY
EDUCATORS. All Rights Reserved.